About the Area (Hudsonville, MI)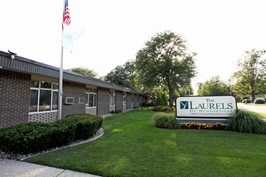 The Laurels of Hudsonville is nestled in a beautiful residential community, conveniently located between Grand Rapids and Zeeland. Our peaceful neighborhood is a perfect setting for quiet time or social activities. The Laurels of Hudsonville is easily accessible from Interstate 196 and is minutes from restaurants, churches and parks.
The City of Hudsonville is known to be conservative but yet progressive in its outlook. Hudsonville is a community with a great heritage of excellent private and public schools, many churches and well-kept homes. It is a great place to live, learn, worship, and work.
Hospitals: